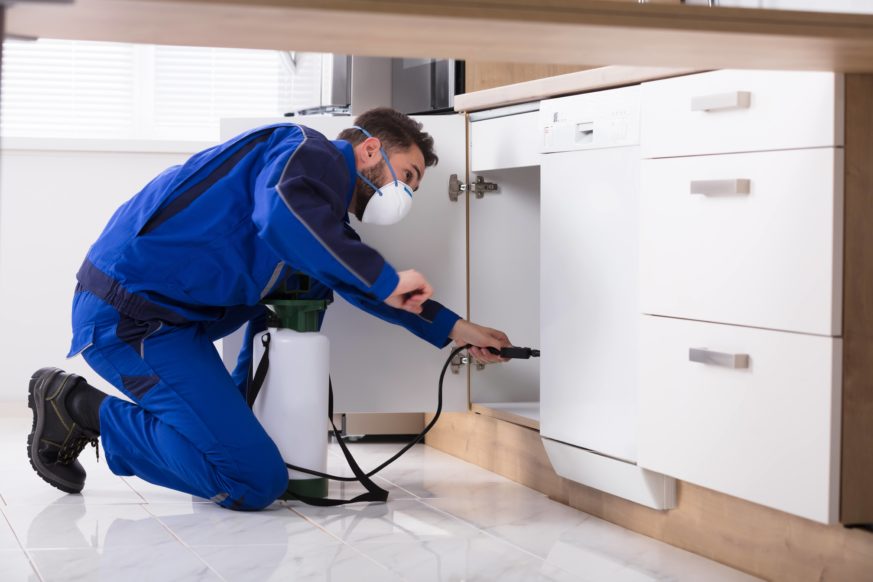 Pest Control for Offices in Singapore
Do you need pest control for offices in Singapore?  Having an office where you can hold meetings with investors, partners and workers; clients can transact; and employees can work is simply not enough.
An office isn't an office if it's infested with pests like flies, rodents, termites, roaches and mosquitoes.
After all, it's not just a place of business but also a second home to you and your workers. It should also be a welcoming and sanitary place for clients to deal with you.
Or else, you might lose their business, be sued for unsanitary environments, pay for higher healthcare cost of employees, and spend on other pocket drenching expenses.
Don't let yourself be in that position.  Don't be in the middle of those nasty, filthy and disease-spreading creatures because you have the choice of getting rid of them.
Your employees and customers also deserve a clean office just as important as a superior product or service from you.  Who doesn't?  Everyone needs a safe and sanitary office.
Want More Proof? Here Is Why You Need Pest Control For Offices In Singapore
There is much more with an office. It is not just the great smell, tidy chairs and desks, or free coffee.  It is not just a workplace, period.  An office should be pest-free.
Health hazard
Pests flying, chewing on wood, crawling and lurking around are not just unsightly, annoying and filthy but also alarming.
Could you imagine your coffee mug being licked by a rat in the pantry when no one's around and it is dark?
Well, it's not one or two offices in Singapore affected by rodents especially if you haven't looked into the insulation or inspected cracks on walls or crevices where they could be hiding (and breeding).
Mosquitoes and other insects can also cause health hazards and make people sick.
But you shouldn't let pests invade your office.
It is not too late that you get help from services offering pest control for offices in Singapore.
Business and workflow
What do you think about roaches crawling on your desk while having a meeting with an important, potential investor?
Or perhaps, employees filing sick leave from time to time, affecting workflow and production – and of course slowing down business operations and negatively affecting your profits.
Don't let the problem become worse because you have the choice of hiring professional pest control experts.
Structural damage
Problems like health risks and affected workflow do not end the list though.
You also have to deal with the structural damage that other pests can cause to your office.
For example, termites chew on wood.  Rats damage and breed on places like ventilation shafts and air ducts as well as destroy wirings of electrical circuits (and your computers).
Reputation and bottom line
Word of mouth can spread easily!  Customers can spread the news about pest infestation in your office.  And if they're first timers in your premises, they might also consider it their last visit.
Cost
Pests damage can costs hundreds or even thousands of SG dollars!
Also, trying to rebuild your business' reputation is another problem due to bad reviews about your dirty workplace.
In this case, you might have to work harder than ever on public relations strategies and marketing methods – and this can be a never-ending cycle if you don't control pests.
Prevent it from happening by getting rid of these unwelcome and annoying creatures in your office.
Hire Professional Singapore Pest Control
Pest removal services are to the rescue! They can handle the job efficiently and precisely because they're trained and experienced in methods to eliminate all types of office pests.
These professionals can also make a free inspection, devise a plan, and discuss it with you. When agreed, they'll execute and eradicate pests in your office, and later create a maintenance plan for regular pest control.
Call Simon Jr. Pest Control for offices in Singapore today!